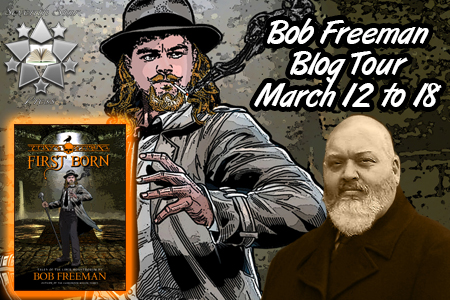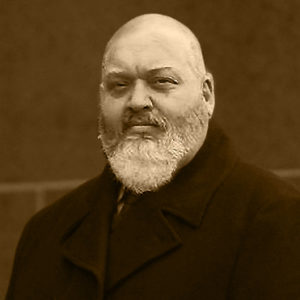 About the author: Bob Freeman is an author, artist, and paranormal adventurer whose previous novels include Shadows Over Somerset and Keepers of the Dead.
A lifelong student of mythology, folklore, magic, and religion, Freeman has written numerous short stories, articles, and reviews for various online and print publications and is a respected lecturer on the occult and paranormal phenomena.
He lives in rural Indiana with his wife Kim and son Connor.
Mr. Freeman can be found online at OccultDetective.com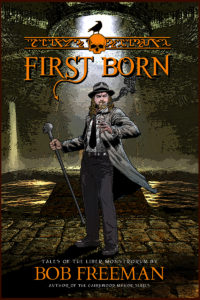 Book Synopsis for First Born: From the arcane sorceries of "The Wickedest Man in the World" to the supernatural exploits of Occult Detective Landon Connors and the harrowing investigations of Agents Wolfe and Crowe,this collection of macabre tales of the black arts treads the dangerous landscape between this world and that populated by angels and demons, gods and devils, ghosts and spirits, and the legendary creatures of our darkest imaginings.
First Born is the beginning of the journey into the Liber Monstrorum, the Chronicles of those Occult Detectives who are the last line of defense against those preternatural forces that threaten to destroy a world that refuses to believe that such things exist…
Author Links:
Website: http://OccultDetective.com/
Twitter: @OccultDetective 
Facebook: https://www.facebook.com/authorbobfreeman/
Tour Schedule and Activities
3/12 The Coming Evil https://thecomingevil.blogspot.com/ Author Interview
3/13 MyLifeMyBooksMyEscape http://mylifemybooksmyescape.wordpress.com Author Interview
3/14 Hunting Monsters https://joshuamreynolds.wordpress.com/ Guest Post
3/14 Book in the Bag http://bookinthebag.wordpress.com/ Interview
3/15 Morgan Sylvia http://Morgansylvia.wordpress.com/ Top Ten List
3/16 Sheila's Guests and Reviews http://sheiladeeth.blogspot.com Guest Post
3/17 I Smell Sheep http://www.ismellsheep.com/ Top Ten List
3/18 Jacob Floyd's Ghosts and Monsters https://jacobfloydsghostsandmonsters.wordpress.com Review and Interview
Amazon.com Links for First Born:
Kindle Version
https://www.amazon.com/First-Born-Tales-Liber-Monstrorum-ebook/dp/B07177CQT5/
Print Version
https://www.amazon.com/First-Born-Tales-Liber-Monstrorum/dp/1941706622/
Barnes and Noble Link for First Born:
https://www.barnesandnoble.com/w/first-born-bob-freeman/1126752939?ean=9781941706626