Tomorrow Comes Media invites you to explore a world of the occult, with werewolves and vampires presented in a way that horror readers will love!  Bob Freeman's Cairnwood Manor series.  We are spotlighting his latest release, Keepers of the Dead, the 2nd book in the series, while also making Shadows Over Somerset available to reviewers who may not have read the series yet.
The Cairnwood Manor Blog Tour will take place from Monday, May 2 through Sunday, May 8th!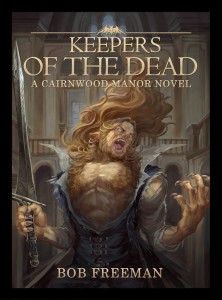 Synopsis: THE VAMPIRE MACGREGOR LIVES…
"Foolish pup," MacGregor chided the werewolf, "you don't get it. Laddie, if water were evil I'd be but a drop. What lurks below is an ocean."
From the haunted halls of Cairnwood Manor to the bowels of Rosslyn Chapel, Bob Freeman hurls you into the very heart of the eternal conflict between the forces of darkness and the forces of light.
It's fang versus claw, spell versus steel, and love versus death in an epic battle of blood and thunder.
When a sinister cabal converges to unleash the ultimate evil against an unsuspecting world, only the combined strength of the Wolves of Cairnwood Manor and the Circle of Nine Skulls offers up a glimmer of hope as werewolves, vampires, witches, immortal warriors, and an army of the undead collide in a battle of epic bloodshed.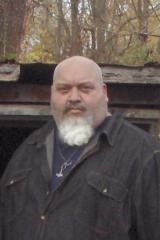 About the Author: Bob Freeman is an author, artist, and respected lecturer on the occult and paranormal phenomena. A lifelong student of mythology, folklore, magick, and religion, Mr. Freeman makes his home in rural Indiana with his wife Kim and son Connor.
You can find Bob online at
occultdetective.com
or twitter.com/OccultDetective
If you have not read the first book in the series and would like to review it, you may request a copy of Shadows Over Somerset: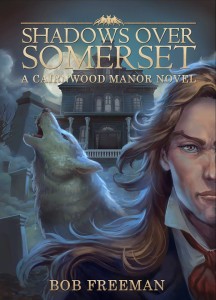 Sign up today to participate in Bob Freeman's Cairnwood Manor Series Blog Tour!