Tomorrow Comes Media invites you to discover a great author and series in a week-long virtual tour celebrating E. Chris Garrison's Tipsy Fairy Tales, including Blue Spirit, the first book, and the new Restless Spirit, the latest installment in this great series!
At the midpoint of the tour there will also be a special eBook offer with Blue Spirit being available for just 99 cents on Kindle (for a very limited time!)
The tour will run from Wednesday, September 21, to Wednesday September 28.  Read through the book and author information and come aboard by signing up on the form at the bottom of this page!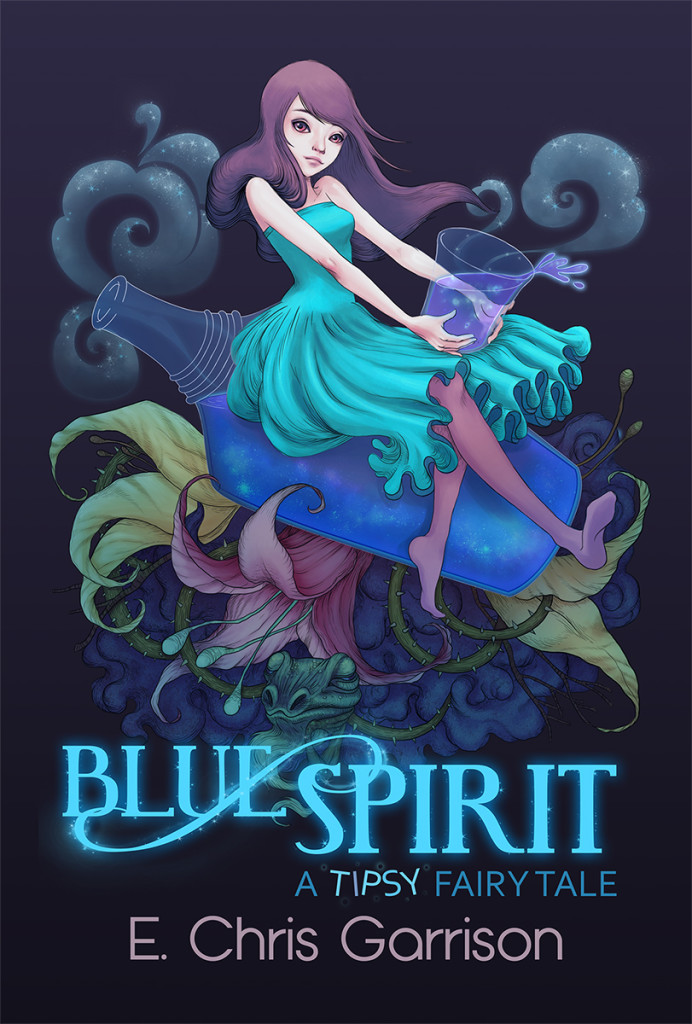 Synopsis of Blue Spirit:  Gamer girl Skye MacLeod can see fairies, but only when she's tipsy. More Grimm than enchanting, some of these fairies are out to ruin her life, wreaking havoc with her job, her home, and her relationships.
With the help of her tiny fairy friend Minnie, Skye has to protect her vampire wannabe gamer friends from all-too-real supernatural threats only she can see. Can she keep it together and hold fast against a wicked fairy Queen's plot?
Blue Spirit is the first book of A Tipsy Fairy Tale series!
Synopsis of Restless Spirit:  When Skye McLeod is asked by her pal Phil Jenson if she wants to cosplay at his game company's booth during Big Con Weekend—and get paid for it—she jumps at the chance. Besides, Skye's hit a rocky patch with her girlfriend Annabelle, who wants her to stop drinking and act more responsibly.
Then Skye gets a call from paranormal detective Rebecca Burton for another job; something big is going on at the convention, and she needs Skye to be her eyes and ears there. So now Skye's getting paid to have fun—twice!
Then The Night Duke, a creep from Skye's live role playing days, shows up and uses some weird mojo, seemingly turning pretend zombies into real ones. After barely escaping an attack, Skye learns the fairies and trolls within the magical realm are getting restless, and her old friend, the Transit King, is in the middle of it.
Skye decides to once again enlist the aid of her fairy companion "Minnie." For Skye to enter the magic realm, she needs to get tipsy. Then she'll just have to control the powers within her and contain the outside forces that threaten to spin into chaos. How can she possibly screw this up?
Book Two of the Tipsy Fairy Tales Trilogy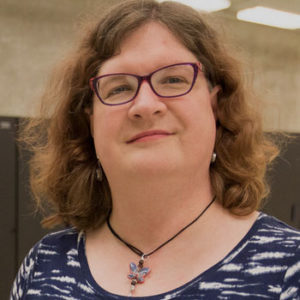 About E. Chris Garrison: E. Chris Garrison writes fantasy and science fiction novels and short stories. She used to publish as Eric Garrison, but has since upgraded.
Her latest series is Trans-Continental, a steampunk adventure with a transgender woman as its protagonist. Chris's supernatural fantasy stories include the Road Ghosts trilogy and the Tipsy Fairy Tales published by Seventh Star Press. These novels are humorous supernatural fantasies, dealing with ghosts, demonic possession, and sinister fairy folk.
Her novel, Reality Check, is a science fiction adventure released by Hydra Publications. Reality Check reached #1 in Science Fiction on Amazon.com during a promotion in July 2013.
Chris lives in Indianapolis, Indiana, with her wife, step-daughter and cats. She also enjoys gaming, home brewing beer, and finding innovative uses for duct tape.
Sign up for a wonderful adventure into the Tipsy Fairy Tales with E. Chris Garrison by using the signup form below: