Explore a captivating collection of dark fantasy and science fiction tales from the mind of Jason Sizemore in Irredeemable!  Nominated 3 times for the Hugo Award for his work with Apex Magazine, this book reveals Jason's exceptional talent as a writer!
We have a week-long adventure from June 16-June 22, filled with all sorts of activities!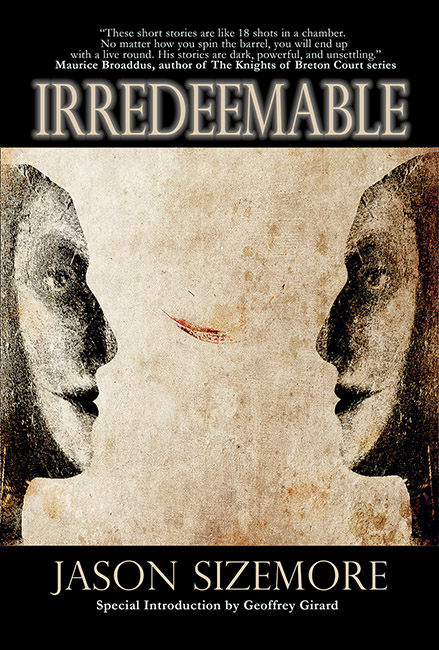 About Irredeemable:  Flowing like mists and shadows through the Appalachian Mountains come 18 tales from the mind of Jason Sizemore. Weaving together elements of southern gothic, science fiction, fantasy, horror, the supernatural, and much more, this diverse collection of short stories brings you an array of characters who must face accountability, responsibility, and, more ominously, retribution.
Whether it is Jack Taylor readying for a macabre, terrifying night in "The Sleeping Quartet," the Wayne brothers and mischief gone badly awry in "Pranks," the title character in "The Dead and Metty Crawford," or the church congregation and their welcoming of a special visitor in "Yellow Warblers," Irredeemable introduces you to a range of ordinary people who come face to face with extraordinary situations.
Whether the undead, aliens, ghosts, or killers of the yakuza, dangers of all kinds lurk within the darkness for those who dare tread upon its ground. Hop aboard and settle in, Irredeemable will take you on an unforgettable ride along a dark speculative fiction road.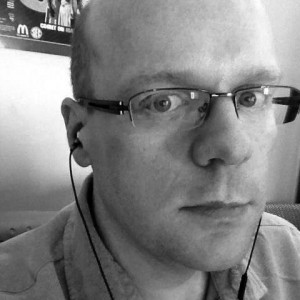 About Jason Sizemore:Jason Sizemore is a writer and editor who lives in Lexington, KY. He owns Apex Publications, an SF, fantasy, and horror small press, and has twice been nominated for the Hugo Award for his editing work on Apex Magazine. Stay current with his latest news and ramblings via his Twitter feed handle @apexjason.
Choose your dates and activity from the multiple-choice options. You will be able to indicate your preferred request in one of the questions.