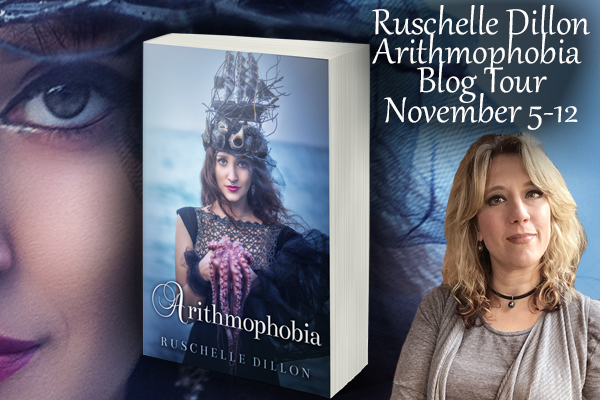 Get ready for a great blog tour featuring Ruschelle Dillon! Arithmophobia is a very creative and unique collection of tales that centers around the magical, mysterious impact of numbers! This collection spans a number of genres, including dark humor, mystery, thriller, and horror!
The tour will feature a number of activities ranging from guest posts, to reviews, top ten lists and interviews. Take a look at the book and author information below and then sign up on the form toward the bottom of the page!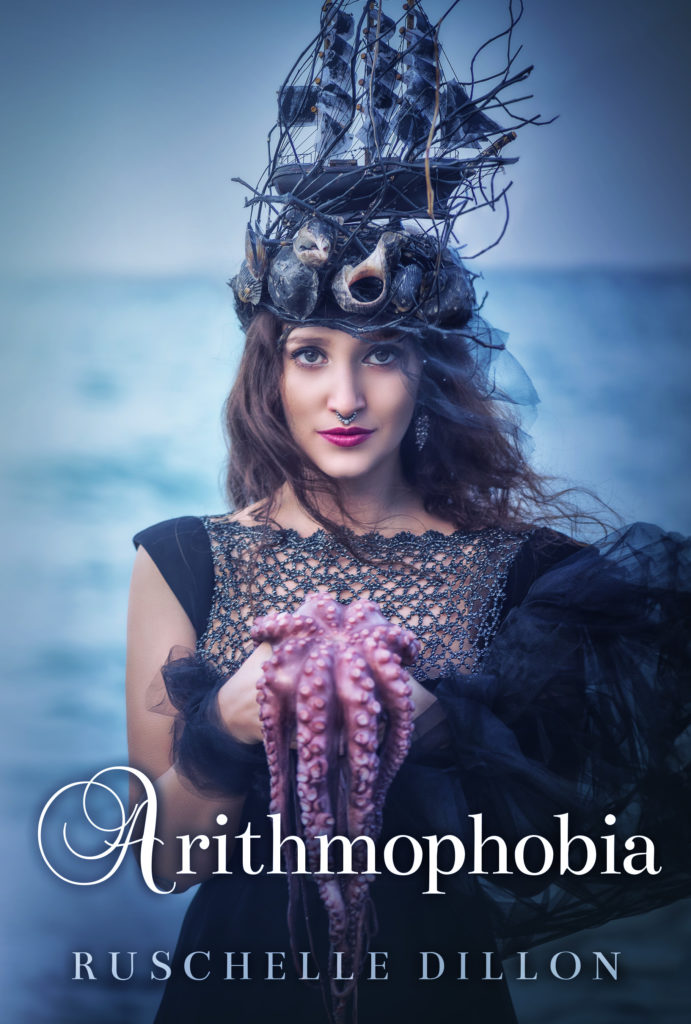 Synopsis of Arithmophobia: Adam is a young preacher, with a loving wife and a child on the way. His family, his congregation, and his affinity for one particular science fiction movie are enough to keep him happy with his life. But when a new member of that congregation begins to haunt him at seemingly the worst possible moments, he begins to question the weight of his life's responsibilities. Can he handle being "the one" – the one so many look to in times of need?
Detective Oswald Quinn is not so happy with life. His marriage has not turned out quite as happy as Adam's, but his responsibilities have become just as heavy. The latest of these burdens have led him to the investigation of a serial killer who seems to seek perfection in the number 3.
Meanwhile, Scott seems completely unburdened by responsibility, save for his endless pursuit for a full glass at the bar. The drinks should be flowing freely on May 5, or "Cinco de Mayo". But on this date, Scott discovers a failure much more haunting than an unquenchable thirst.
Arithmophobia is a collection of short stories that leads you on a journey to consider the sometimes haunting, sometimes humorous impact of numbers. Whether it be the value we assign to our lot in life, a date on a calendar, or the numerical magic that mother-nature can offer, Arithmophobia's nine stories examine the magic and mystery that begins at the intersection of life and a single digit.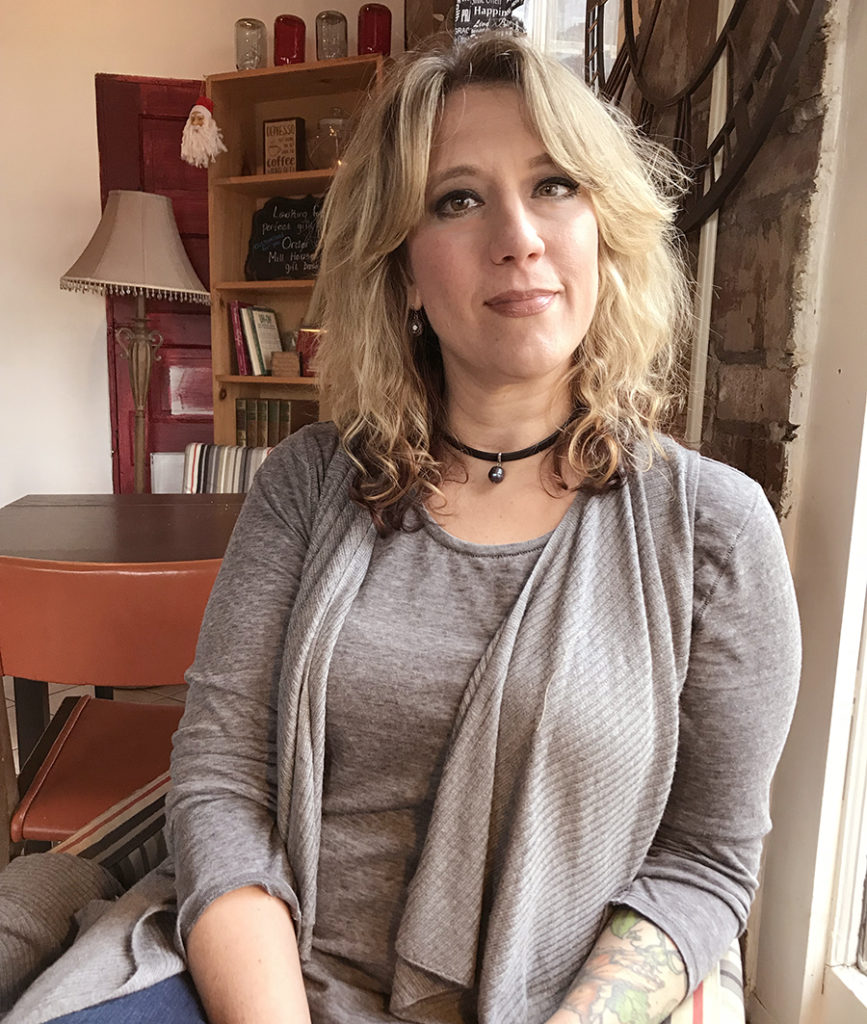 About Ruschelle Dillon: Ruschelle Dillon is a freelance writer whose efforts focus on the dark humor and the horror genres. Ms. Dillon's brand of humor has been incorporated in a wide variety of projects, including the irreverent blog Puppets Don't Wear Pants and novelette "Bone-sai", as well as the live-action video shorts "Don't Punch the Corpse" and "Mothman". She also interviews authors for the Horror Tree website.
Her short stories have appeared in numerous anthologies and online zines.
Ruschelle lives in Johnstown with her husband Ed and the numerous critters they share their home with. When she isn't writing, she can be found teaching guitar and performing vocals and guitar in the band Ribbon Grass.
Sign up for Ruschelle's tour using the form below!