Steven L. Shrewsbury's Born of Swords Virtual Tour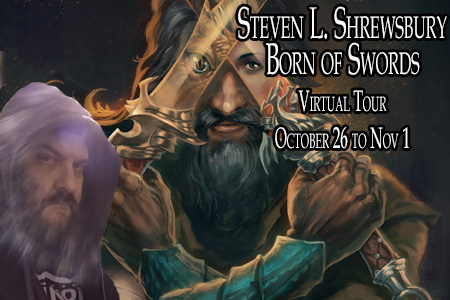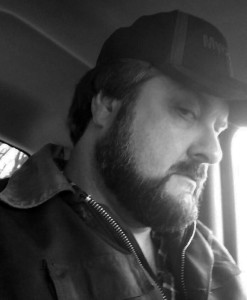 About the author: Steven L. Shrewsbury lives, works and writes in rural Central Illinois. Over 365 of his short stories have been published in print or digital media since the late 80s. His novels include WITHIN, PHILISTINE, OVERKILL, HELL BILLY, BLOOD & STEEL, THRALL, STRONGER THAN DEATH, HAWG, TORMENTOR and GODFORSAKEN.
He has collaborated with other writers, like Brian Keene with KING OF THE BASTARDS, Peter Welmerink in BEDLAM UNLEASHED, Nate Southard in BAD MAGICK, Maurice Broaddus in the forthcoming BLACK SON RISING and Eric S. Brown in an untitled project.
He continues to search for brightness in this world, no matter where it chooses to hide.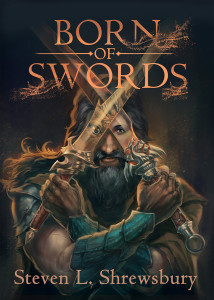 Book Synopsis for Born of Swords: Deliverance will come… But that is another story. What makes a legend but the stories told about him? Interviewing Gorias La Gaul, the biggest legend of them all, is a dream come true for young scribe Jessica. Where other girls her age would swoon beneath the steely gaze of the warrior, Jessica only has eyes for his mouth, and the tales that come from it…when he takes a break from cursing or drinking. Unfortunately for Jessica, Gorias doesn't really have time to babysit. She's found him in the midst of an annual pilgrimage of sorts, and though he agrees to let her come along, it's not without a warning: You may not like what you see and hear. Just don't come crying afterward. Whether viewing past visions with magical gemstones or jumping into the fray alongside the barbarian, Jessica's about to get firsthand accounts she won't soon forget…and discover legends are far from reality, and just as far from being pretty. You wouldn't expect a youth of love and friendship from the greatest killer to walk the Earth, would you? These are tales of some of Gorias' earliest days, back before he'd found his swords, to a time when a dragon needed killing. Tales back before his heart had hardened. Maybe. For most men, the future is not certain and the past is prologue. For a legend like Gorias La Gaul, even the past is up for debate. One thing is for certain about these tales. They will be bloody. Such is always the way for a man… Born of Swords…
Author Links:
Website:
https://sshrewsbury.wordpress.com/
Facebook:
https://www.facebook.com/authorstevenshrewsbury
Tour Schedule and Activities
10/26 Armand Rosamilia, Horror Author   Guest Post
10/26 Man's Midnight Garden    Review
10/26 Sapphyria's Book Reviews   Guest Post
10/27 Azure Dwarf    Review
10/28 Book in the Bag    Interview
10/29 Creatives Help Board.How may I direct your call?   Interview
10/30 WebbWeaver Reviews   Guest Post
10/30 Sheila's Blog   Guest Post
11/1 Dice Upon A Time   Top-Tens List
Amazon Links for Born of Swords
Print Version
http://www.amazon.com/Born-Swords-Steven-L-Shrewsbury/dp/1941706851
Kindle Version
http://www.amazon.com/Born-Swords-Steven-L-Shrewsbury-ebook/dp/B0106X81LU
Barnes and Noble Link for Born of Swords
http://www.barnesandnoble.com/w/born-of-swords-steven-l-shrewsbury/1122120658?ean=9781941706855