Tomorrow Comes Media is proud to bring you a very special week-long blog event, Trilogy! Trilogy is a celebration of two recently completed trilogies by two truly exceptional authors. Jackie Gamber is featured with her YA Fantasy Leland Dragon Series and H. David Blalock is featured with his urban fantasy/dystopian Angelkiller Triad.
This tour features a number of very unique events and posts, so be sure to read through all the activities carefully, including a round-robin interview, twitter party, author interviewing author dates, and much more!
The tour will run from Monday, September 8 to Sunday, September 14!
Below is information on Jackie and David, and all of the books of their trilogies!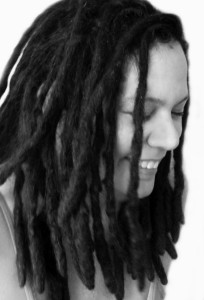 About Jackie Gamber: Jackie grew up in Michigan, communing with trees when she wasn't writing angsty teen poetry. These days, she still enjoys nature,but does most of her communing from the backseat of an adventure motorcycle in between writing projects.
Jackie still resides in Tennessee with her husband. Her two children are now grown and forging their own paths while Jackie is actively pursuing crossing items off her bucket list. She has written and directed screen plays, been a professional baker, and beaten a complete RPG video game without the help of her kids.
Visit Jackie and her mosaic mind online
at www.jackiegamber.com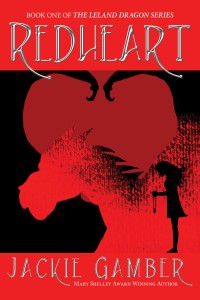 About Redheart, Book One of the Leland Dragon Series: Enter the lands of Leland Province, where dragon and human societies
have long dwelled side by side. Superstitions rise sharply, as a severe
drought strips the land of its bounty, providing fertile ground for the
darker ambitions of Fordon Blackclaw, Dragon Council Leader, who
seeks to subdue humans or wipe them off the face of the land.
As the shadow of danger creeps across Leland Province, a young dragon
named Kallon Redheart, who has turned his back on dragons and
humans alike, comes into an unexpected friendship. Riza Diantus is a
young woman whose dreams can no longer be contained by the narrow
confines of her village, and when she finds herself in peril, Kallon is the
only one with the power to save her. Yet to do so means he must confront
his past, and embrace a future he stopped believing in.
A tale of friendship, courage, and ultimate destiny, Redheart invites
readers to a wondrous journey through the Leland Dragon Series.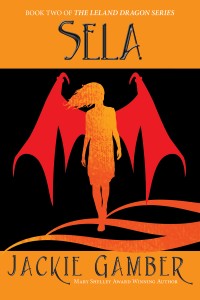 About Sela, Book Two of the Leland Dragon Series: Peace was fleeting. Vorham Riddess, Venur of Esra Province, covets the crystal ore buried deep in Leland's mountains. His latest device to obtain it: land by marriage to a Leland maiden. But that's not all.
Among Dragonkind, old threats haunt Mount Gore, and shadows loom in the thoughts of the Red who restored life to land and love. A dragon hunter, scarred from countless battles, discovers he can yet suffer more wounds.
In the midst of it all, Sela Redheart is lost, driven from her home with only her old uncle to watch over her. As the dragon-born child of Kallon, the leader of Leland's Dragon Council, she is trapped in human form with no understanding of how she transformed, or how to turn back.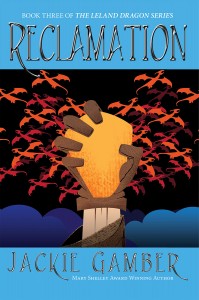 About Reclamation, Book Three of the Leland Dragon Series:The exciting conclusion to the Leland Dragon Series!
Leland Province remains in danger. The sinister Fordon Blackclaw has returned from the shadows to strike at the heart of neighboring Esra, killing its Venur and making clear his intentions to retake what was once his: Mount Gore, seat of the Leland Dragon Council.
All around, the land grows weaker and weaker. Leland, once thought saved by Kallon Redheart, is without purpose, and within its borders, Murk Forest, a place of mystery and danger, has driven its inhabitants to seek aid. Esra is in flames, and the Rage Desert grows. Dragon and human alike struggle to find their way, and the wizard Orman can sense that there may be more at stake than the affairs of dragons.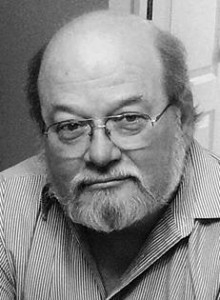 About H. David Blalock: Born in San Antonio, Texas, David spent the majority of his formative years in Jacksonville, Florida. At the age of 16, his family moved to the Panama Canal Zone where David finished school and entered employment with the Department of Defense as a Powerhouse Electrician.
Hiring into the FAA, he returned with his wife and two daughters to the States and settled briefly in Gulfport, MS. A few years later, he moved to Memphis, TN, as an Air Traffic Controller for the Memphis ARTCC. There he remained until his retirement.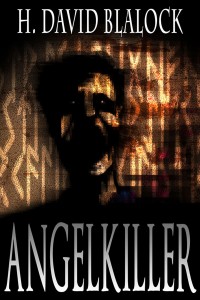 About Angelkiller, Book One of the Angelkiller Triad: Why do bad things happen to good people? Simple. In the ancient war between the Angels of Light and Darkness, the Dark won. Now it is the job of an undercover force simply known as The Army to rectify that.
Using every tool available, The Army has worked to liberate our world from The Enemy for thousands of years, slowly and painfully lifting Mankind out of the dark. On the front of the great Conflict are the Angelkillers, veterans of the
fight with centuries of experience.
Jonah Mason is an Angelkiller, and his cell is targeted as part of plot to unseat a very powerful Minion of The Enemy. Mason and his troop are drawn into a battle that stretches from real-time to virtual reality and back. The Conflict is about to expand into cyberspace, and if Mason is unable to stop it, The Enemy will have gained dominion over yet another realm.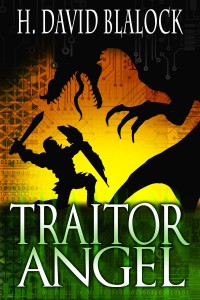 About Traitor Angel, Book Two of the Angelkiller Triad:In the second book of the Angelkiller Triad, Traitor Angel, the war between The Army of Light and The Enemy continues behind the scenes. Unknown to the general population, the battle for control of humanity is heating up.
Jonah Mason, called Angelkiller, faces more than one decision. His Army resistance cell is wounded physically and emotionally, on the brink of falling apart. The mysterious allies calling themselves Knights are pressuring him to abandon his people. Meanwhile, the world outside draws closer to Armageddon.
As Mason and his friends pursue their campaign against Dorian Azrael's global megacorporation, Andlat Enterprises, the stakes get higher with each desperate foray into the enemy's computers. They are fated to lose one of their number and gain an unlikely ally, but any advantage they gain could be fleeting at best.
If they fail, it could mean the end of The Army and all resistance to the forces of Darkness.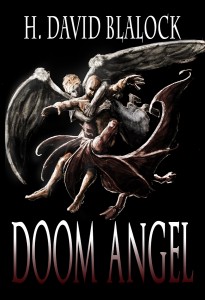 About Doom Angel, Book Three of the Angelkiller Triad: The final confrontation between Jonah Mason's Army and the Dark Minion Dorian Azrael doesn't just dictate the fate of the Angelkiller's resistance cell. It is the key battle in a larger, global Conflict that can turn the tide against the oncoming Armageddon. It all will come down to who survives when the smoke clears, and who will receive their final reward.
Doom Angel concludes the Angelkiller Triad, following Angelkiller and Traitor Angel.
Signup for some amazing activities below!