Virtual Tour
Author: RJ Sullivan
Featured Book: Haunting Blue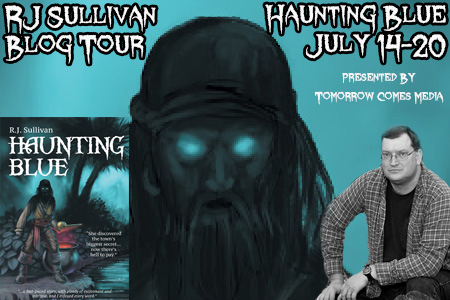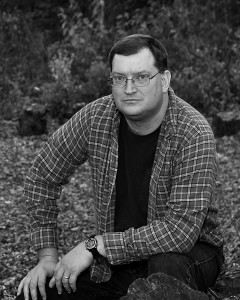 About RJ Sullivan: Haunting Blue is the first book of the adventures of punk girl Fiona "Blue" Shaefer. This is the 2014 revised edition by Seventh Star Press. Seventh Star also released Haunting Obsession, a Rebecca Burton Novella, and Virtual Blue, the second book in Fiona's tale. R.J.'s short stories have been featured in such acclaimed collections as Dark Faith: Invocations by Apex Books and Vampires Don't Sparkle. His newest project is the Red Lotus series of science fiction novelettes.
R.J. resides in Heartland Crossing, Indiana. He drinks coffee from a Little Mermaid mug and is man enough to admit it. www.rjsullivanfiction.com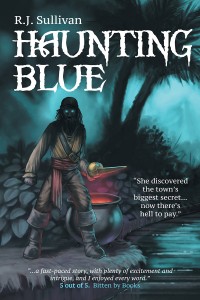 Haunting Blue Book Synopsis: Punk, blue-haired "Blue" Shaefer, is at odds with her workaholic single mother. Raised as a city girl in a suburb of Indianapolis, Blue must abandon the life she knows when her unfeeling mother moves them to a dreadful small town. Blue befriends the only student willing to talk to her: computer nerd "Chip" Farren.
Chip knows the connection between the rickety pirate boat ride at the local amusement park and the missing money from an infamous bank heist the townspeople still talk about. When Blue helps him recover the treasure, they awaken a vengeful ghost who'll stop at nothing–not even murder–to prevent them from exposing the truth behind his evil deeds.
Haunting Blue is Book One of the Adventures of Blue Shaefer
Author Links:
Website: http://rjsullivanfiction.com/
Facebook: https://www.facebook.com/R.J.SullivanAuthor
Goodreads: http://www.goodreads.com/author/show/5199299.R_J_Sullivan
Twitter: https://twitter.com/rjsullivanauthr
Tour Schedule and Activities
7/14     Jess Resides Here       Interview
7/14      Beauty in Ruins             Guest Post
7/14      fuonlyknew ~ Laura's ramblins and reviews   Top Tens List
7/15       Deal Sharing Aunt         Top Ten's List
7/15      John F. Allen Writer        Character Post
7/15       Armand Rosamilia, Horror Author            Guest Post
7/16       The Rage Circus Vs. The Soulless Void         Review
7/16       SpecMusicMuse              Interview
7/16       Workaday Reads             Post on Artwork of Haunting Blue
7/16       I Smell Sheep                  Character Post
7/17       Bee's Knees Review           Review
7/17       Library Girl Reads & Reviews   Guest Post
7/17      Come Selahway With Me                Guest Post
7/18      A Haunted Head               Author Interview
7/19      Nerd With A View                   Top Tens Post
7/19      Coffintree Hill                     Guest Post
7/20      Willow's Author Love        Review
Tour Page URL: http://www.tomorrowcomesmedia.com/r-j-sullivans-haunting-blue-virtual-tour/
Tour Badge Html: http://www.tomorrowcomesmedia.com/wp-content/uploads/2014/07/HauntingBlueTourBadge.jpg
Amazon Links for Haunting Blue:
Kindle Version:
http://www.amazon.com/Haunting-Blue-Adventures-Shaefer-Book-ebook/dp/B00KNC2Q34
Print Version:
http://www.amazon.com/Haunting-Blue-R-J-Sullivan/dp/1941706053